21 Day To Stop Bad Eating Habits
Take care of yourself by learning how to eat better in 21 days.
You want to break with the habit of eating bad? You can do it!
A habit is a behaviour which is difficult to change because it becomes automatic and emotional with time and regular practice. If this habit becomes a problem in your life, you need to stop it and substitute it for a positive one.
If you're reading this text, you're on the right way, as you've done the first key step: be aware of that bad habit. Now, you need to make sure that you are motivated to change behaviour and then you can start to plan a path forward.
Dr Maxwell Maltz wrote a book in 1960 called "Psycho-Cybernetics", where he explains how he realized that it took a minimum of 21 days for his patients to get used to a physical change. This duration also depends on your personality, motivation, circumstances, and the habit in question, but it seems that indeed with regular practice and motivation it can be a decent time to break a habit.
This 21-day program sets up a new healthy routine. It gives you key tips that will help you to eat better. Bad eating habits can harm your health. It's worth changing. Stay strong, you can do it.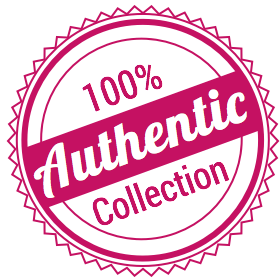 The Planet Collection only sells and ship authentic products.