Birthstone Bottle - March
This aquamarine crystal birthstone necklace inspires inner strength and creativity. The qualities of aquamarine include power, calmness, and courage. Wear this and feel the power within to create a life that is happy, peaceful, and healthy.
MORE ABOUT THIS COLLECTION
Celebrate your birth month with a classic satin-finish pendant necklace that comes within a small glass bottle. Each stone carries unique qualities to illuminate and inspire. Whether you gift it or wear it - it pairs perfectly with casual or fancy attire. Each crystal pendant necklace is dipped in 14k gold with an adjustable 16-18" chain and comes inside an adorable glass bottle with a cork top.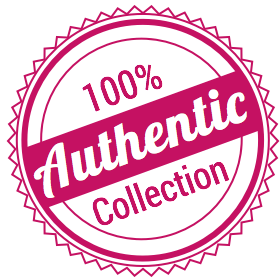 The Planet Collection only sells and ship authentic products.