Fred Grub Mug Recipe Set of 4
FUN & FUNCTIONAL: Fred's Grub Mugs is a set of 4 mugs that each feature 4 different recipes. That's 16 total recipes with easy microwave preparation!
NO STOVE? NO PROBLEM!: Grab your GRUB MUGS and all meals are covered! Breakfast, lunch, dinner, and dessert - this set of four recipe mugs will expand your culinary palate while satisfying those late night (or early morning) munchies.
LOTS OF RECIPES: Grub Mugs includes 16 recipes total with exciting, creative possibilities such as: Loaded potatoes, veggie omelette, mac 'n cheese, chocolate lava cake, berry muffin, and more!
QUALITY MATERIALS: Fred's Grub Mugs each hold 12oz and are constructed from food-safe, quality porcelain. All of the mugs are microwave and dishwasher safe.
GREAT GIFT: These fun, well-made, and useful mugs are perfect for singles, students, and basement-dwellers in need of a meal in a minute (or three)! The mugs are packed in a colorful box and also make a great gift for housewarmings, birthdays, and college students.
Included components: Fred GRUB MUGS Microwave Recipe Mugs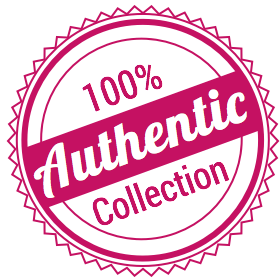 The Planet Collection only sells and ship authentic products.