Rock On - Headphone display stand by Luckies
It doesn't matter where you leave your headphones, there's nothing you can do to keep the tangle fairies away. You know tangle fairies. They also come late at night to knot up any necklaces, phone chargers, and ironing cords you leave lying about. We're certain you could leave this stuff out completely flat in the middle of the floor, and come morning, there's some sort of impossible nautical contortion in them. Tangle fairies.
Well the Rock On Headphone Stand is here to save you from tangle fairies, untidiness, plus the general tendency to forget where you've put your headphones just when you're running out the door. Weighted to remain balanced when holding any weight of headphone, Rock On has a felt base to avoid slippage, and the headphone stand features grooves in the fingers that mean you can wrap all wires and cords around neatly (thwarting any possible mysterious tangle attacks).
Rock On has you covered for all eventualities, and looks great on any desk, book case, or resting atop (or beside, if you're a bit precious about it) your turntables.
Premium headphone display styled as rockers hand pose
Suitable for headsets or in in-ear headphones Antique gold finish Weighted, and with non-slip felt base Materials Plaster cast resin, water based paint, felt base
Dimensions 285 x 13.5 x 9cm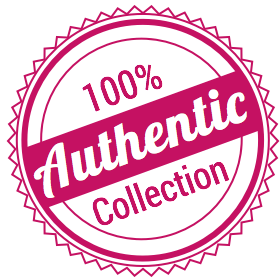 The Planet Collection only sells and ship authentic products.