Lequint Preserved Flowers| Everlasting Rose - RED ROSE IN BLACK BOX
The "LEQUINT" Rose Floral Box is the perfect gift to surprise your significant other with! This floral box is made from real flowers that have been preserved, maintaining a completely natural and fresh appearance.
These flowers will never wilt, just like your love for that someone special.Placed in a frosted diamond cut heart-shaped box, this divine floral box makes a great gift for special occasions such as Valentine's Day, anniversary and even proposal!
Keep the flowers in a cool and dry condition (<35°C)

Avoid direct sunlight and direct expose to spot/strong lightingAvoid contact with water.Do not touch the flower
Note:

If you need to clean the dust, you can use a hair dryer with a low speed cold wind to blow from a moderate distance.In case of accidentally wet your flowers, just leave it dry by keeping the flowers overnight in an air-conditional room, it will back to its dry state.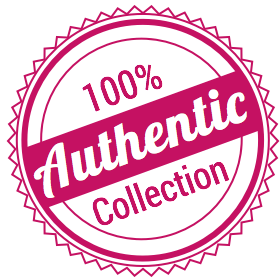 The Planet Collection only sells and ship authentic products.